24.05.2019
The number of Vietnamese people making mobile payments in stores is growing fastest, according to a survey by PcW.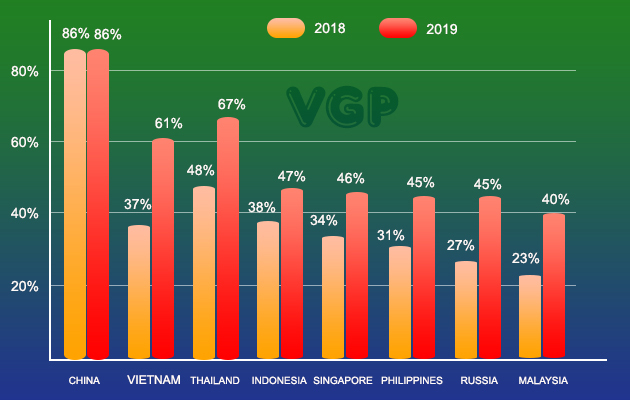 The survey shows that the percentage of consumers using such services in-store increased by 24 percentage points to 61% in 2019.
Meanwhile, in the Middle East, the percentage grew by 20 percentage points, to 45% and 34% of consumer paid for purchases using mobile payment in-store, up from 24% a year earlier.
The findings confirm that smartphones have become to go-to technology for online shopping, with 24% of global sample using a mobile phone to shop at least weekly, compared with 23% using a PC and 16% using a tablet.
As consumers become more familiar with and trusting of digital technology, they are going online for other services too. About 51% of the survey respondents paid bills and invoices online in 2018.
Many younger consumers also go to online sources first for news and current affairs and 39% of them said they go directly to social media for information, compared with 25% overall.
Source: Vietnam.net / VGP
Photo: File