02.10.2018
HÀ NỘI — Việt Nam's first automobile brand will be officially launched at the 120th Paris Motor Show at 15:25 (Vietnamese time) today.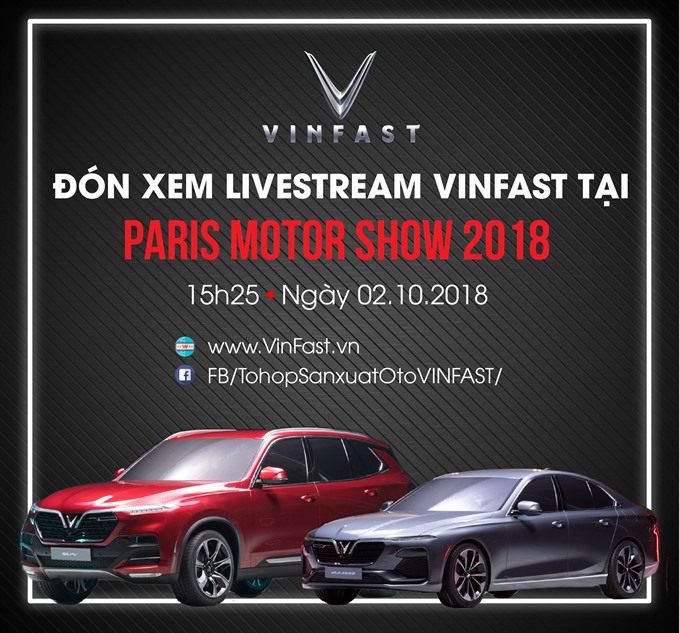 The Paris Motor Show 2018, one of the most prestigious global car exhibitions, is where VinFast will officially unveil two sedan and an SUV to the world. It's the first time cars from Việt Nam will line up with leading brands such as Mercedes, Porche, Audi, Lamborghini and Lexus.
VinFast's launch will start with the appearance of Miss Vietnam 2018 Trần Tiểu Vy and an international superstar whose identity is being kept secret until the last minute.
VinFast's sedan and SUV models were designed by Ital Design and completed by Pininfarina, and the interiors and engines have been kept under wraps until the last minute and promise to bring more surprises.
The appearance of VinFast at the Paris Motor Show 2018 has astounded professionals in the industry and international media. Thousands of articles have been written about the vehicles, which have been developed in just over 365 days.
Both models have been highly rated for meeting the highest international standards.
The programme will be broadcast live on VTV1, livestreamed directly on the website https://VinFast.vn/ and Fanpage https://www.facebook.com/TohopSanxuatOtoVINFAST/, as well as domestic and international communications channels.
Source: VNS
Photo: Vingroup